I was digging around in my snapshots looking at the photos of people and their dogs with their Vavoom! stuff and I found these.
These are photos of Kellie McMinnar and her VKC German Shepherd Koda. They were taken a few months back with the bowls that I made for St. Patrick's Day.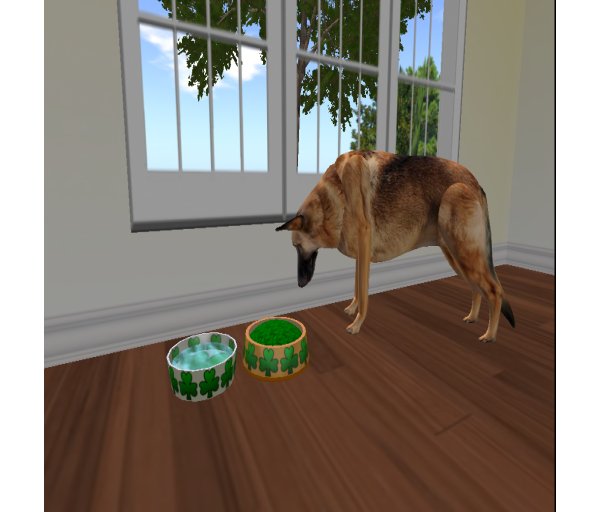 Koda, if you don't eat the green food, I think your Mom will probably forgive you!