Vavoom! News September 2011
VKC Golden Retriever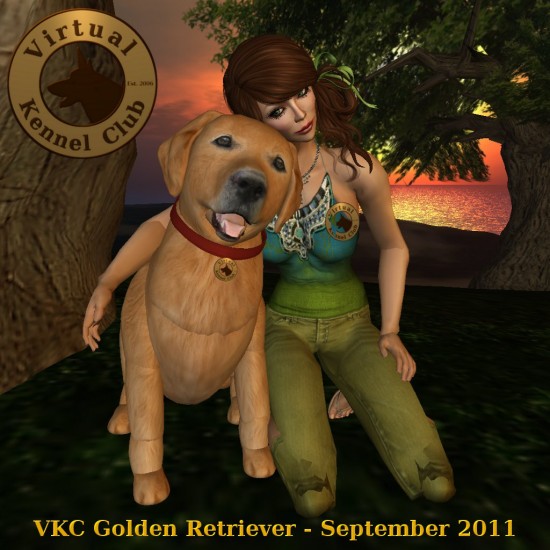 The VKC Golden Retriever is released today (Saturday 24 September 2011) at 12:00 Noon SLT in the following VKC Dog Parks:
Turing Isle
Canis Beach
Gold Rush
Endeavour Cove
Raglan Commons
New Vavoom! Toys
Compatible with ALL your VKC Dogs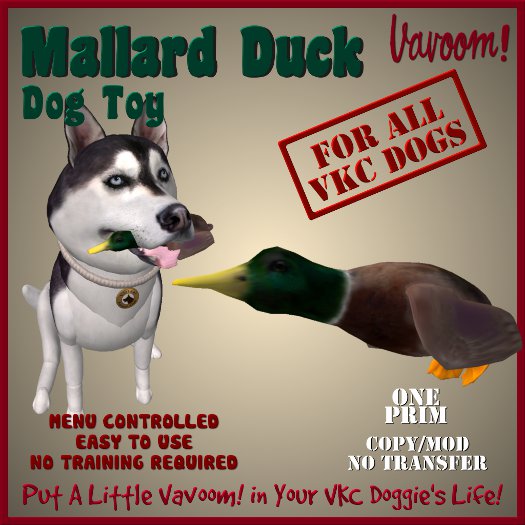 Lost Products
Don't forget that anything you buy at the Vavoom! Store can be reclaimed for free if you lose it. If you need to reclaim something, you do it at the Update Stations.
SLURL: Vavoom! Update Stations
Did I say that it's free?
.
Want to Unsubscribe from the news service?
If you no longer want to receive the inworld notices, please send me a Notecard with your name and the word unsubscribe. (You can just put this as the name of the Notecard, if you like. No Need to write anything inside.)
If you request to unsubscribe from this service, please be SURE that this is what you want to do. It means that you will not hear when there are updates to the Vavoom! Accessories even if those updates are vital when the dogs are changed such that the accessories MUST be changed to continue to work with the dogs. (This is of course a rare occurrence, but it is not entirely unheard of.)
Thanks as always for shopping at Vavoom!
Chiva